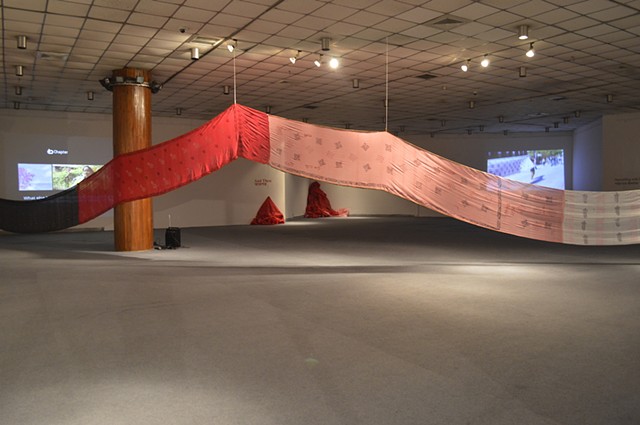 My paintings, works on paper, performances and installations are symbolic narratives. I move strategically across media and disciplines -- often incorporating science and policy into my work -- to address complex issues and engage diverse audiences. I am Bangladeshi and American, an artist, lawyer, mother, and activist on women's issues and the environment.
My work addresses gender, women's literacy and sexuality, and climate change. The sari blouse and sari are recurring symbols in my work, standing-in for me, the female body, and women's place in the world. Water is also an enduring theme, speaking to life, climate, sustenance, death, and renewal.
Image: And Then, 2015, Bangladesh National Museum.