Artist's Book "Renew"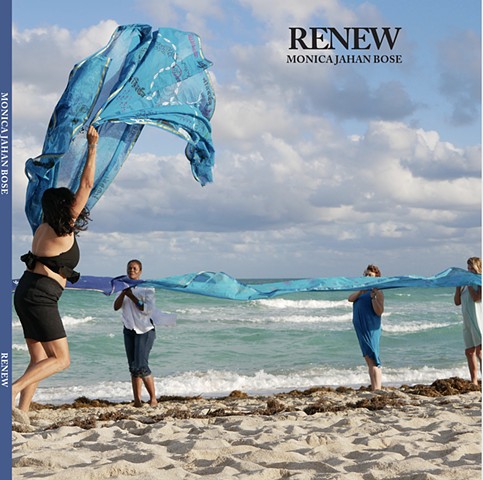 We are very excited to announce RENEW, an artist's book of collaborative public art and poetry about climate change. The book is over 100 pages in full color, designed by Erik Moe, and has images and poetry from the public art projects WRAPture and Warming Waters, and recent installations and performances in New York, Paris, Rome, Miami Beach, and Katakhali, Bangladesh. There are poems about climate change by Dominic Green, Tekora Wooton, Kia Green, Don-nisha Johnson, Qua Charmant,Zion Utsey, Kalik Mumean, Christian Barrett, Lia Totty, Jesmin Ara, Simona Amelotti, Wendy Sittner, Sonja Berry, Rashika Johnson, and Monica Jahan Bose.
It also features an essay by Leah Stoddard and Elizabeth Brandt's interview of Monica Jahan Bose.
The book will have a limited run of 250 copies at $30. In addition, Monica has created a special limited and numbered hand-cut sari edition of 50 books at $50 each (only 20 remain).
Please order your signed copies now. Add $5 if you would like it mailed to you within the US or email to find out about international postage. You may pay by venmo @monica-bose or Zelle or Paypal at monicajahanbose@gmail.com or CashApp $monicaartivist
Order Books Here